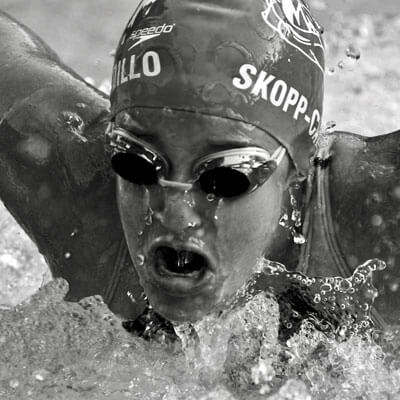 At Skopp Chiro, Sports & Health, we love welcoming athletes into our care! In fact, Dr. Skopp's daughter is a collegiate swimmer, so he knows a thing or two about the importance of helping athletes of all skill levels function to the best of their abilities.
Here are a few reasons to consider gentle adjustments with us, no matter if you're a weekend warrior, child athlete, or superstar!
1. Athletes generally end up with a great deal of wear and tear on their bodies. Over time, it can really add up! Chiropractic adjustments can help keep your body functioning properly and even heal more quickly from injuries.
2. Techniques are gentle and focused to every single person we see, and custom to your needs. Dr. Skopp practices Active Release technique, which is a soft tissue therapy designed to address your muscles and supporting structures in addition to joints and nerves. Our goal is to help you move better, and we do that by looking at the whole body, not just your spine.
3. Dr. Skopp has helped many athletes just like you in the past. In fact, he'll be heading to Rutgers University to be the Montclair Swim and Dive team's chiropractor for the Metropolitan Championships. There he will help the athletes perform better oin the water by releasing tightness in their muscles and joints with chiropractic and Active Release Techniques soft tissue treatment.
Curious if chiropractic care is right for you? We're here to help you find out! Contact our team today to learn more and get started with your first appointment.