Insurance and Policies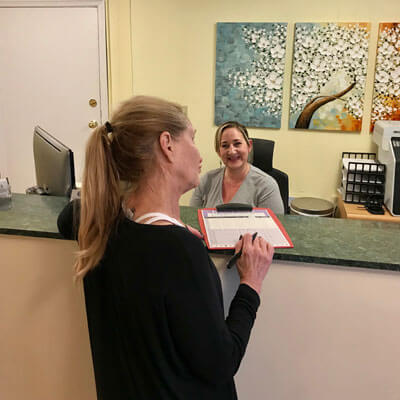 Insurance Information
At Skopp Chiro, Sports & Health, we are considered a non-participating or "out-of-network" provider. We feel that to provide you with the very best care, we cannot accept the treatment or fee restrictions dictated by insurance companies to participating providers. We do not use a cookie cutter or a factory approach. Your individual needs are more important. You will not feel rushed through your appointment. We have made a conscious decision to give you top quality care.
For your convenience, we provide you with a pre-filled insurance claim form that can be readily mailed and filed with your health insurance carrier. We accept all major credit cards including Visa, Mastercard and American Express.
Medicare
We electronically file your Medicare claim as required by law. Coverage, however, is restrictive and does not cover all of our offered services that we may deem necessary for your care.
Cancellation Policy
To function efficiently and effectively, cancellations must be made 24 hours prior to scheduled appointments. We request at least 48 hour notification for new patient cancellation. Failure to cancel a scheduled appointment within the required time will result in a charge to you for the full office visit. Exceptions will only be made by the discretion of the doctor and office staff. Cancellations for business reasons are NOT an exception and will be charged the full office visit fee.
Book Your Appointment Today
Did you know that we offer late opening hours? Contact our team today to schedule your first appointment with us!
CONTACT US »
---
Insurance, Forms and Policies at Skopp Chiro, Sports & Health | (703) 721-9600